Hello! I thought I'd soften the blow of writing my first blog post by starting with a recipe. I'm currently following the Slimming World diet plan after successfully shifting a bit of weight last year (and then piling it all back on, obviously). I am no longer a member however I know the plan pretty well so I'm going at it alone.

Slimming World is a huge name in the dieting industry and recognised by many people, but for those of you who don't know, it is a members weight loss group whose Food Optimising plan focuses on helping you lose weight whilst keeping your appetite satisfied. See here for more detail.

Diet Coke Chicken is a hugely popular recipe for SW dieters and has ZERO syns so you can eat it by the bucket. My boyfriend actually told me it's the best meal I've ever cooked, and since we're nearly 3 years in, I'm not too sure how to take that! See below for the recipe.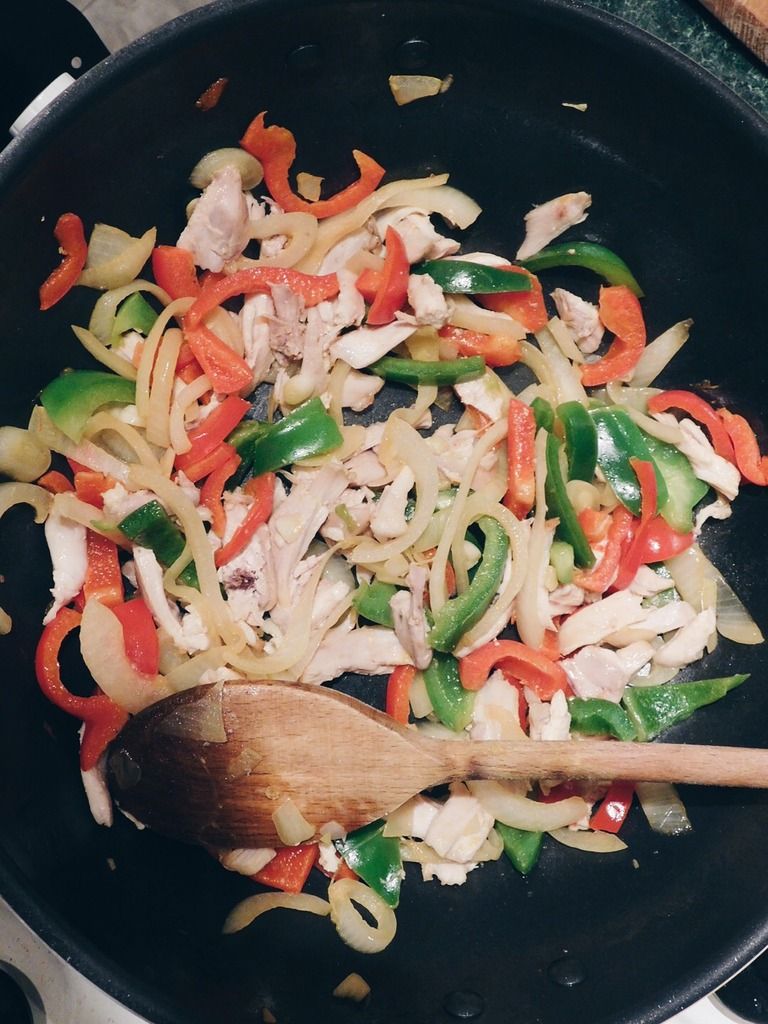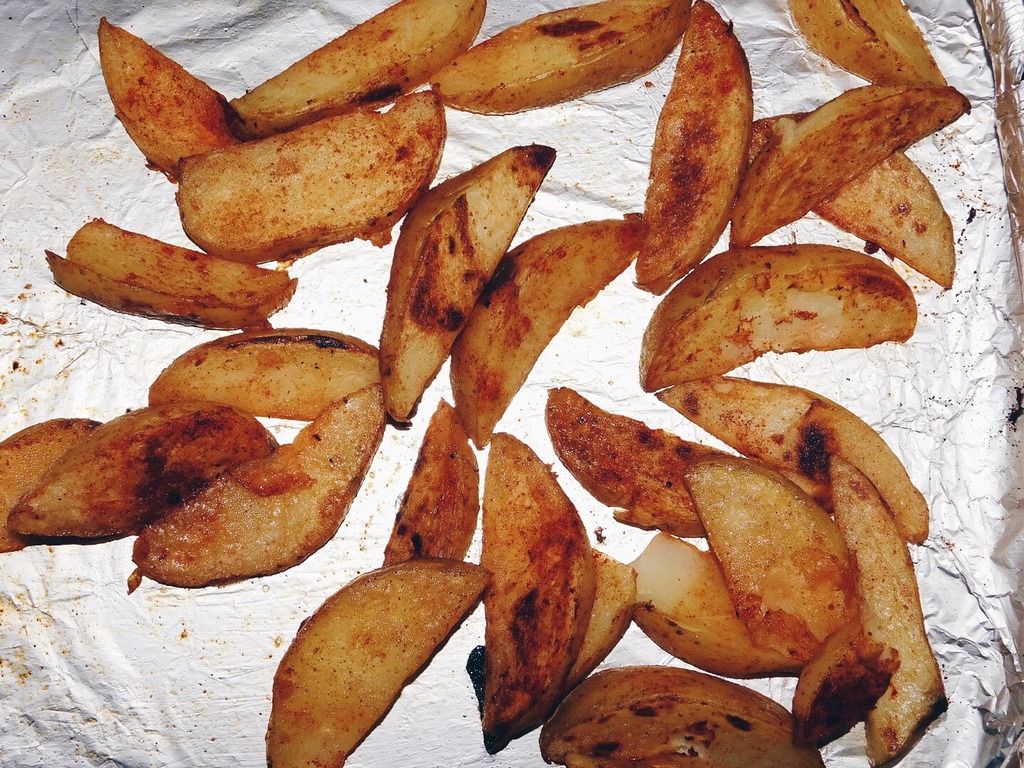 Slimming World Diet Coke Chicken
Prep/cook time 30-60 minutes
Servces 2-3
For the chicken:
• Frylight
• 2 skinless chicken breasts, sliced into strips
• 1 brown onion finely sliced
• 2 cloves of garlic
• 1sp mixed herbs
• 1 green pepper, 1 red pepper finely sliced
• ½ cup tomato passata
• 3 tbsp tomato puree
• 1 tbsp Worcester Sauce
• 1 tbsp soy sauce
• 200ml chicken stock
• 330ml can of Diet Coke
1. Spray a large pan/wok with Frylight over a medium heat and add the chicken, onion, garlic and peppers. Stir fry for around 10 minutes, or until the chicken begins to brown and the onions and peppers start to soften.
2. Add the Diet Coke (it feels so, so wrong but I promise it works!), passata, tomato puree, chicken stock, Worcester Sauce, soy sauce and mixed herbs and stir.
3. Bring to the boil, then let simmer for 20-25 minutes or until the sauce has thickened to your liking.
Serve with rice or spicy potato wedges. Or both, if you're a carb-whore like me. For the wedges I used FryLight, paprika, cajun spice and hot chilli powder and baked in the oven for 45 minutes on gas mark 6.
If anyone has any other Slimming World recipes they'd like to share, I'd be delighted to hear your faves!
Follow my blog with Bloglovin