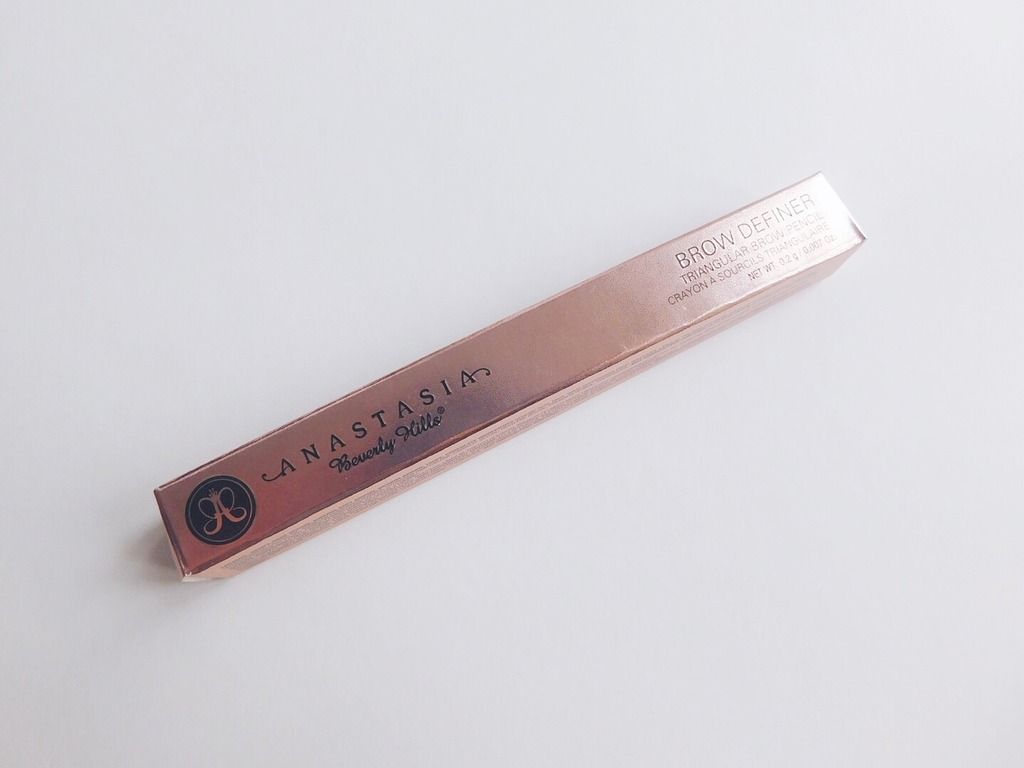 Anastasia Beverley Hills Brow Definer in 'Medium Brown' - £16.00

I've been on the hunt for the perfect brow pencil for a long time... So when I heard ABH were launching a triangular, I repeat TRIANGULAR brow pencil I knew I'd have to try it. To start with, I am loving the rose gold packaging box it's tucked away in (am I the only one who hoards their product packaging?!). The Brow Definer is double ended, one side is a spooley for you to tame your brows and the other a twist up pencil. I've never, ever got a spooley to hand so it's great to have it easily accessible at the other side of your pencil.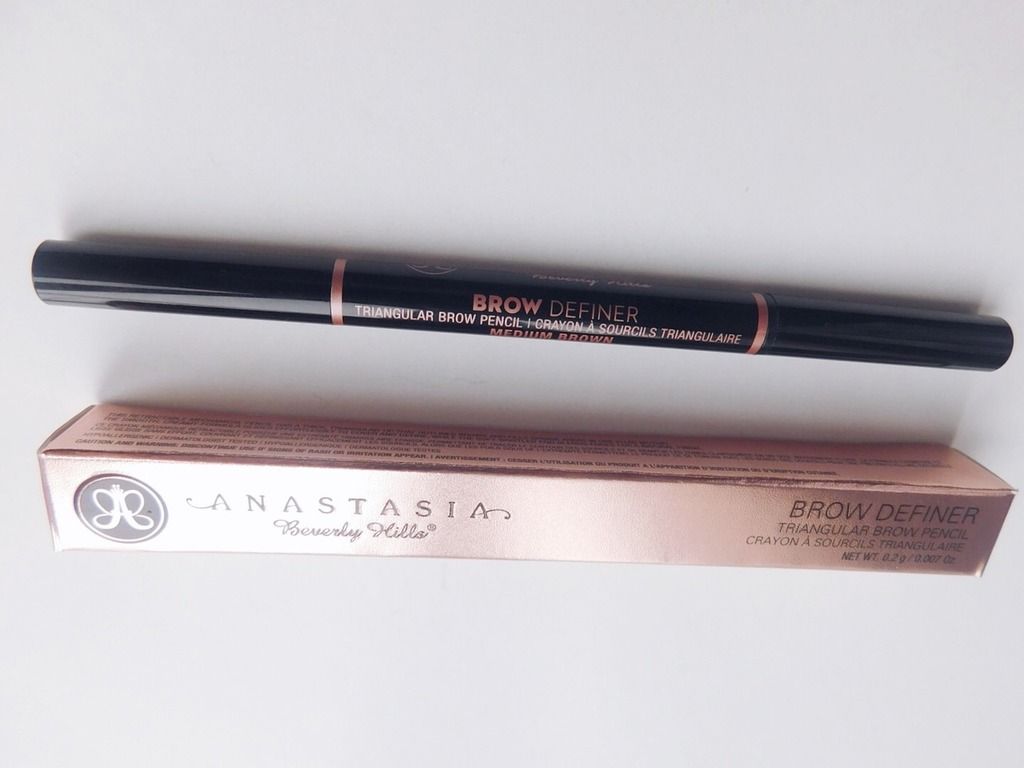 What I love most is the unique shape of the pencil. The triangluar shape allows you to use the product on it's side, allowing you to apply a wide stroke of the product with the desired intensity. For me, this is perfect - when applying the product upwards - for the highly sought after "fade" effect on the inner brow. Using the thin tip will allow you to draw thin lines that mimic fine hairs. My swatch below shows the product used as normal (L) and on it's side (R).

The product is hard and slightly waxy, this means that I had to apply more pressure than I'm used to when using DipBrow Pomade, however that's not necessarily a negative. I thought I would have a hard time transitioning from a cream/gel to a pencil, but the application with the pencil is speedy and effortless. Unfortunately I haven't tried Brow Wiz so I'm unable to compare!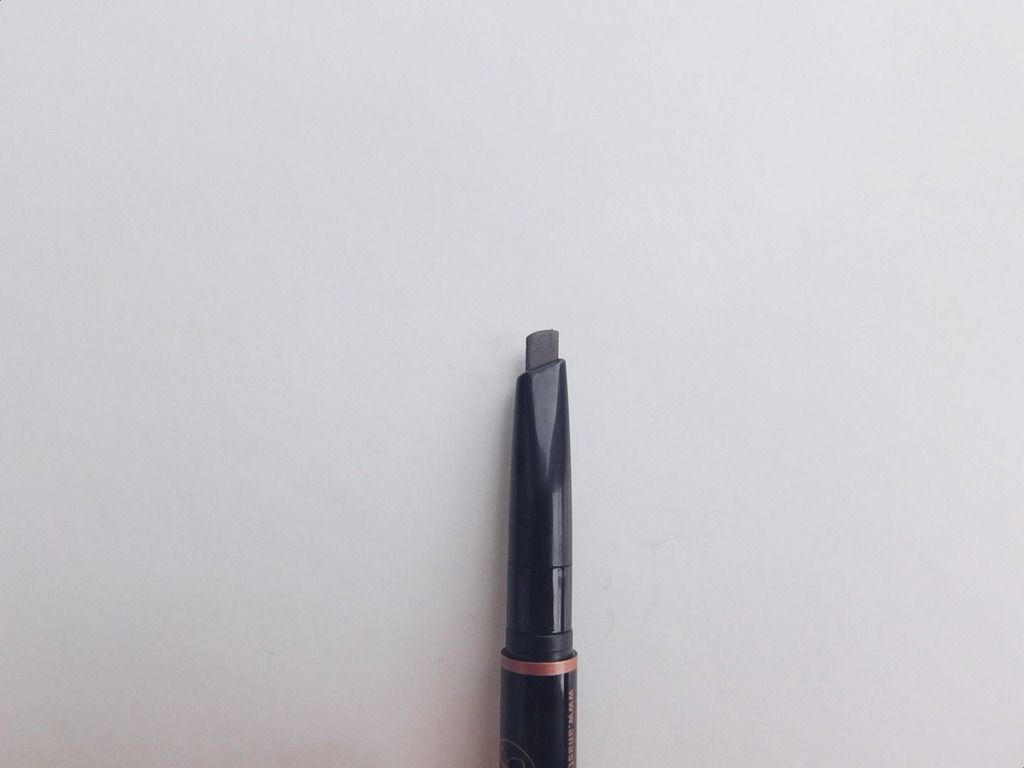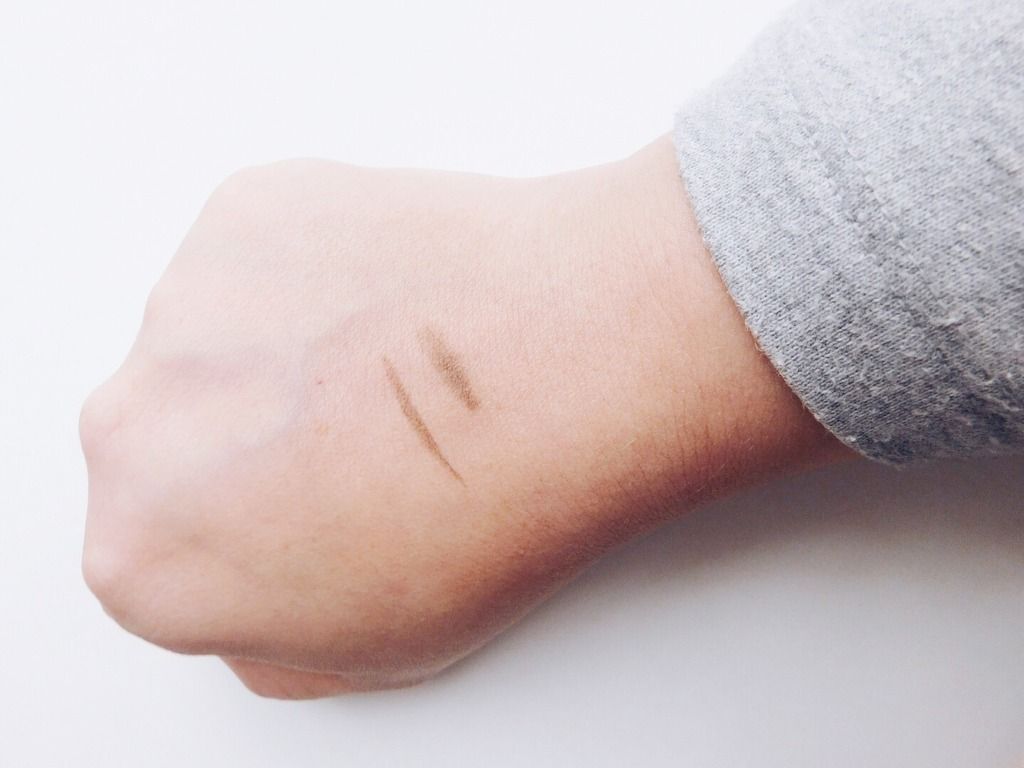 Overall I'm impressed with the product, I love the packaging and texture of the product and I feel like I'm able to achieve a slightly more natural finish compared with DB Pomade. That's not to say I'm not a fan of a strong, arched brow - however recently I've been opting for a lighter, straighter brow, as you can hopefully see below.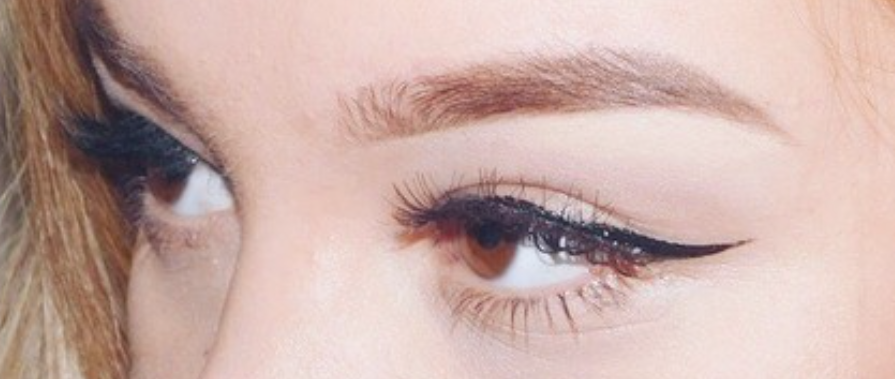 Have you tried the Brow Definer pencil? If not I'd love to know what your holy grail brow product is!

Love,
Katherine